KAJIAN STRATEGIS CONSUMPTIVE BEHAVIOR DALAM PENERAPAN BUY- NOW PAY LATER DI SHOPEE DENGAN ISLAMIC FINANCIAL LITERACY SEBAGAI MODERASI
Keywords:
: Shopee Paylater, Gen Z, Consumptive Behavior, Behavioral Intention
Abstract
Penelitian ini bertujuan untuk untuk mengetahui dan mengkaji gen z dalam berperilaku konsumtif (consumptive behavior) dalam menggunakan layanan Shopee paylater di Indonesia. Penelitian ini menggunakan Theory of Acceptance and Use Technology 2 (UTAUT 2) dengan pendekatan kuantitatif. Teknik pengambilan sampling yang digunakan adalah purposive sampling. Data diperoleh dari melakukan survei online menggunakan kuesioner dengan skala likert 1-5 dengan pertanyaan tertutup. Responden dalam penelitian ini adalah gen z yang menggunkan Shopee paylater dengan total sampel yang diperoleh sebanyak 537 responden. Analisis dari penelitian ini menggunakan metode SEM-PLS dengan olah data menggunakan SPSS (demografi responden) dan WarpPLS 7.0. Hasil penelitian menunjukkan bahwa Performance Expectancy, Social Influence, Facilitating Condition, Hedonic Motivation, Price Value, dan Habit berpengaruh positif signifikan terhadap Behavioral Intention, sedangkan Effort Expectancy tidak berpengaruh terhadap Behavioral Intention. Behavioral Intention berpengaruh positif signifikan terhadap Technology Use. Technology Use berpengaruh positif signifikan terhadap Consumptive Behavior. Selain itu, Technology Use dimoderasi dengan Islamic Financial Literacy berpengaruh signifikan terhadap Consumptive Behavior. Implikasi dari penelitian ini diharapkan dapat menjadi masukan bagi penyedia layanan e-commerce shopee, khususnya produk paylater untuk meningkatkan service untuk perbaikan di masa yang akan datang.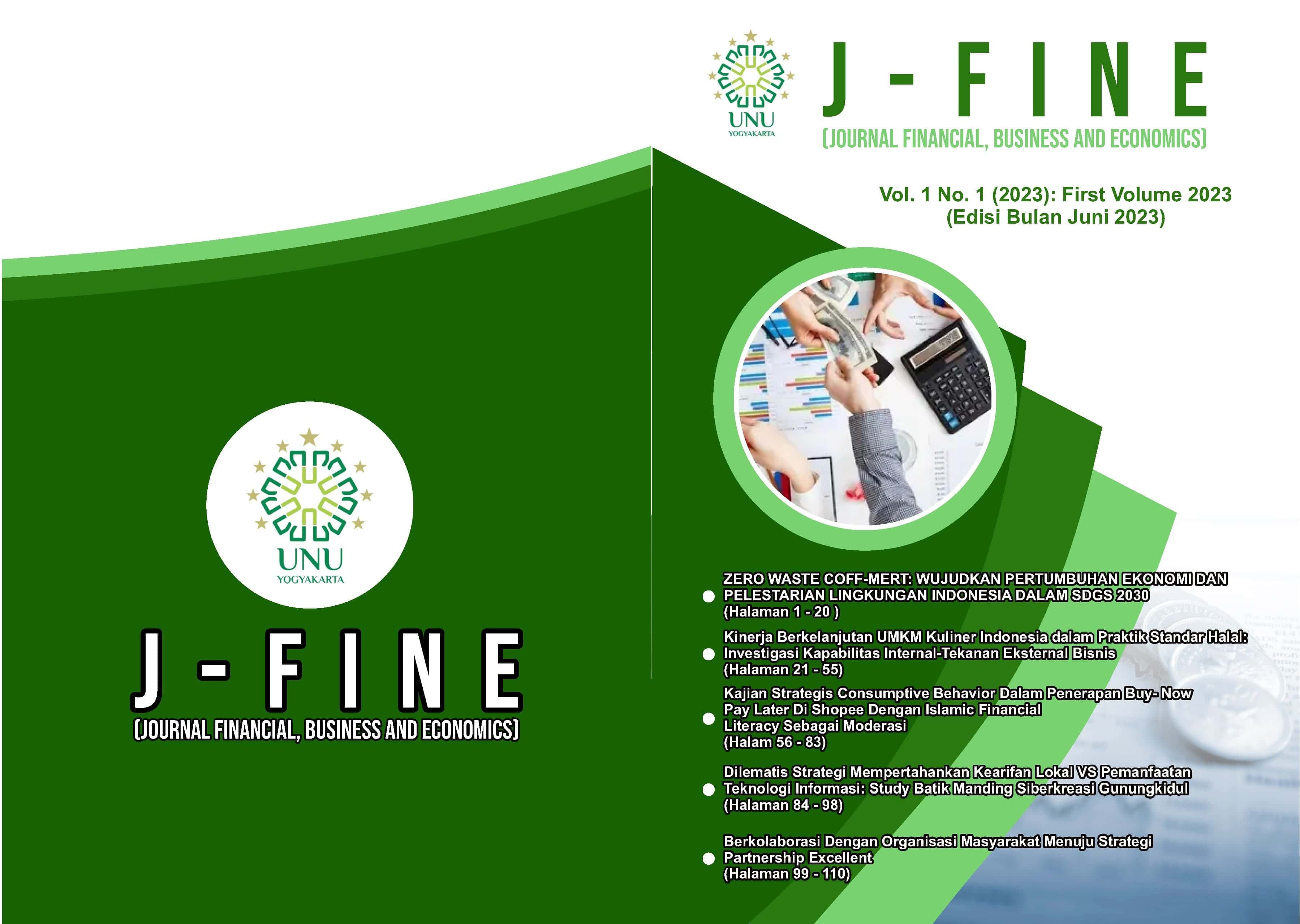 Downloads